Within the past couple of weeks, many companies have had to reevaluate how they complete everyday work as they transition to a work from home environment. This means that the way that you usually collaborate with others, such as talking face-to-face and being physically able to see their computer screen, is no longer feasible.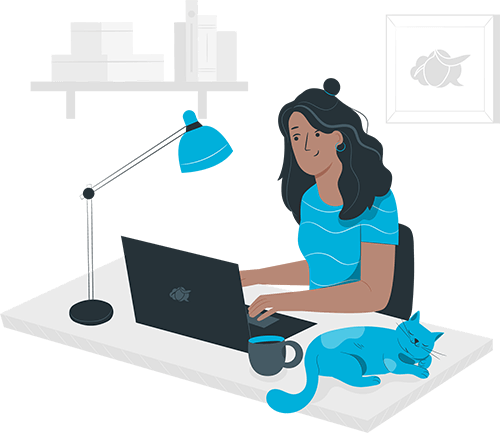 TinyTake offers the best solution to help with these new circumstances. TinyTake is the fastest way to screen capture, record videos, and share with your colleagues. Whether you are reporting a problem, creating a suggestion or improvement, or simply taking a screenshot, TinyTake makes it super easy for others to know exactly what you are talking about.
Here are a few of the many ways that TinyTake can help your company foster productivity during this challenging time:
Simple Screen Capture & Video Recording
Not being able to physically show your coworkers your computer screen can make it difficult to get on the same page. With TinyTake, you can easily take a screen capture or video recording and share it with your coworkers to show them precisely what you are talking about.
Comprehensive Annotation Tools
Forget long explanatory emails and step-by-step phone calls. TinyTake's text and illustration tools allow you to tell a story using pictures to clearly and concisely get your message across. Use arrows and text boxes, for example, to show a customer that's having trouble how to order something on your website.
Save or Share your Captures and Files
With one click, you can upload your captures and files online in order to share with the colleagues of your choice. You also have the option to save the file locally, email, or print it.
Bulk File Sharing
Have a long list of files that you need to share? With TinyTake, you can easily share your files by dragging and dropping them from you into the location of your choice. Or, upload to the cloud from TinyTake, and each folder gets its own public URL for sharing. Either way, the person who views the shared files does not need to be a TinyTake user.
Directly upload files to YouTube
TinyTake's integration with YouTube lets you upload any video (even annotated ones), from help or training videos to presentations quickly, allowing you to reach a broad audience. No more clicking endlessly until your video uploads and opening thousands of windows. Upload to YouTube with one click, all from the same TinyTake application.
Long Term Storage & Online Gallery
With TinyTake, all screen shares and annotations that you make are automatically saved in our online gallery. From there, you can look through all of your past work, make edits, and re-share.
Remote work is a fantastic resource that improves company productivity and increases employee engagement at any time. At TinyTake, we genuinely believe that we have created the best product to help companies during this difficult time and invite you to try it out for your company by downloading it here.